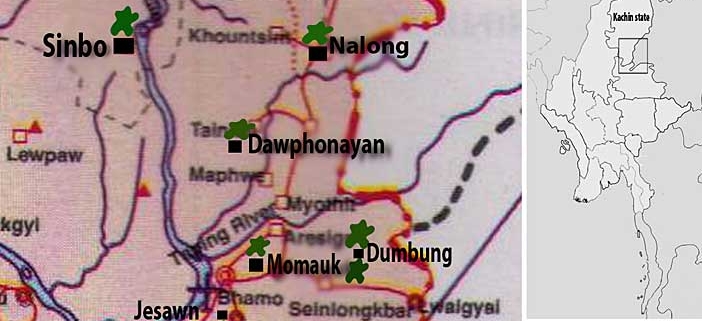 TUESDAY, 28 JUNE 2011
Mon News – In response to the USDP government's order to reform the national human rights body or Human Rights Commission, Director of Human Rights Education Institute of Burma (HREIB) Aung Myo Min said, "If such an organization is formed, the government ministers or officials should not be involved, and it must be independent."
Rangoon-based newspaper Myanmar Times described in an article on June 14 that if a national Human Rights Commission in Burma (or Myanmar) is formed, government ministers will lead the body, according to government order 34/2011. Human rights activists based along the Thai and Chinese borders have rejected the plan of forming such a human rights body, and argued that any human rights body must be independent.
Aung Myo Min said, "The Human Rights Commission has a great responsibility to say if the government is violating human rights, and all human rights laws must be regulated clearly. Now, if the government officials are violating the laws, the officials themselves have to monitor and point out violations. It is impossible, and totally against international standards. This Human Rights body must be formed with independent human rights experts."
He also added that, according to international principles, if a national human rights body is formed, it must follow the procedures adopted for human rights monitoring standards. The commissioners must be experts, and they must be independent from any influence from the government. They must stand for truth and justice.
Nai Aue Mon, human rights documentation coordinator for the Human Rights Foundation of Monland (HURFOM), said, if the body is formed with government officials, with no involvement of social leaders or independent experts, the process is just cosmetic and the body will just be pretending to respect human rights.
"I think this is just for show to the international community. They [the Burmese government]have formed the Women Affairs Body and the Children Affairs Body, but we have not seen any improvement in the protection of human rights for women or children. It is very clear that they pretend that they respect human rights, but it is hard to believe", said Nai Aue Mon.
The Kachin Women's Association of Thailand (KWAT) believes that the order is just propaganda. While the USDP government and Burmese Army are conducting offensives in Kachin State and committing daily human rights violations, the order is just 'lip service'.
"I think it is impossible to form such a human rights body. Now, the Burmese Army is attacking Kachin people, killing and raping them. They must stop this first. Without stopping, it is impossible [to protect human rights]" said Shirley Seng, the spokesperson of KWAT.
Aung Myo Min supports KWAT's assessment, and said if the government is really trying to uphold human rights in the country, they must punish the perpetrators involved in human rights violations such as those in Kachin State first.
The USDP government has reformed the human rights body or commission in Burma, which consists of the Union Minister of Home Affairs as the Chairperson, the Union Minister of Labour as Vice-Chairperson, the Secretariat of General Administrative Office as General Secretary, and the Transnational Criminal Department as Joint-Secretary. Some officials from the justice department and police department are also involved.
https://equalitymyanmar.org/wp-content/uploads/2021/01/hr-n134.jpg
336
702
EqualityMM
https://equalitymyanmar.org/wp-content/uploads/2021/01/eqmm-weblogo.jpg
EqualityMM
2011-06-28 15:59:57
2021-01-22 16:01:36
BURMA:Government Officials Must Not Be Involved When Human Rights Body Forms