Under "Supporting Grassroots Advocacy to Strengthen Human Rights in Myanmar" project with the fund of UNDEF, conducted by EQMM for the three CSOs. The 3-day online Conflict Sensitivity training was conducted from 16th to 18th November 2020.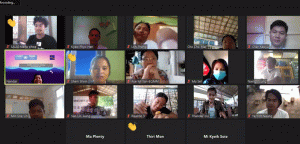 There was a total of 17 representatives from three partner CSOs from Mon State, Chin State, Magway Division and EQMM staff joined the conflict sensitivity online training.
The three partners, CSOs, gained the skills and knowledge to take action to minimize the negative results and promote positive outcomes. They were aware of the interaction between project activities and local context based on the Do No Harm approach. The participants drew the stakeholders' mapping and know more what are connectors and dividers.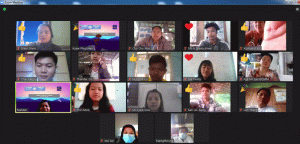 "Now, that I have learned the tools to measure both my attitudes and my skills, it will be easier for me to solve future problems, and I will know which parts I need to work harder with in order to work with other groups." said a member of MYEO organization from Mon State.
"I did know Do No Harm before the training. After attending the training, I realized how to apply and practice the methods, tools, and ways from this training. This training helps us to change our attitudes. We need to consider not to be harming the target group as well as implementation staff during the implementation project." said a member of the ODF organization from Chin State.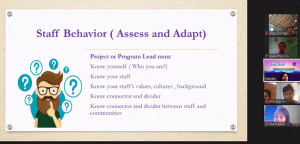 "I have learned how to overcome the problems when the project is implementing. I gained the knowledge and skill about the conflict sensitivity training from this training. I also learn the Do No Harm tools to apply in the project so that it can reduce the negative impact on the project and stakeholders." said a member of KLM organization from Magway Division.
https://equalitymyanmar.org/wp-content/uploads/2021/01/conflict.jpg
470
1600
EqualityMM
https://equalitymyanmar.org/wp-content/uploads/2021/01/eqmm-weblogo.jpg
EqualityMM
2021-01-11 13:44:53
2021-01-18 13:51:03
Conflict Sensitivity Online Training