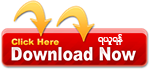 The United Nations Convention on the Rights of the Child (UN CRC) is a legally binding instrument that sets out the specific rights of children and establishes universal standards for child protection. The Convention is one of nine core international human rights treaties and the most widely ratified of them all. States that ratify the UN CRC must submit periodic progress reports outlining relevant legislative, judicial, and administrative measures taken to ensure safeguards for child rights. The Committee on the Rights of the Child, a body of independent experts elected by States parties, monitors the implementation of the Convention. Other stakeholders can participate in the monitoring process by submitting alternative reports and engaging in dialogue with the Committee members.
The Government of Burma ratified the UN CRC in 1991—the Convention is one of only two international human rights treaties that the Government of Burma has signed. Burma submitted an initial report to the Committee on the Rights of the Child, but failed to submit its first progress report. The Government did, however, submit a combined 3rd and 4th report in July 2009. In preparation for the Committee's review of this combined report, concerned members of civil society organizations from Burma came together to examine the situation of child rights in the country.
The Human Rights Education Institute of Burma (HREIB) organized a national consultation workshop to introduce members of community-based organizations to the UN CRC and child rights monitoring and reporting procedures. During the workshop, representatives of 14 organizations decided to form a network for collaboration—the Child Rights Forum on Burma. The Forum collected information from partner organizations, including youth-led groups, and drafted an alternative report providing an accurate portrayal of the child rights situation in Burma. The alternative report highlights the main issues affecting children in Burma such as forced labor, recruitment and use of child soldiers, trafficking, and armed conflict. It includes opinions from migrant and refugee children living along the Thai-Burma border who participated in a similar national consultation workshop on child rights.
Specifications
Publisher: HREIB
Language: Burmese, English
Published: 2011
Paperback: 191 pages