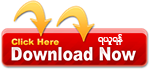 After twelve years of working in exile, HREIB has in 2012 officially moved its operations inside Burma.The transition represents a huge step forward that would have been hard to foresee even a few years ago. It's been a truly transformative year, full of milestones both exciting and challenging. The new terrain paved by recent reforms is being explored by civil society organizations such as ours with both anticipation and caution.
In May 2012, we formally set up our first two Human Rights Education training centers in Yangon and Mandalay. After over a decade of conducting human rights education activities from Thailand, it is with excitement that I've witnessed our trainers and participants at the centers engaging freely in animated dialogue about human rights issues; witnessed hundreds turn out to participate in the first International Day Against Homophobia and Transphobia celebrated in Yangon; witnessed our partners working side-by-side to voice their concerns about the state of rights and democracy with politicians and authorities. The transition process has been encouraging and daunting – fraught with questions and surprises that are to be expected as we begin moving back in untested waters. There are still many challenges ahead. The country's five decades of authoritarian rule are not distant memories – the people of Burma take in the new air of freedom with varying levels of mistrust.
There are still repressive laws being used to keep human rights defenders and activists behind bars for exercising their freedoms of expression, association, and assembly. Human rights abuses such as land grabbing and other development-related violations are carried out extensively. Hostility and abuse toward ethnic and religious minorities has worsened as sectarian violence spreads throughout the country and ethnic groups remain persecuted by the government military. There is still uncertainty. There is still fear.
Whatever the challenges that lay ahead, HREIB is committed to its tradition of providing human rights education to all the people of Burma, regardless of race, religion, social status, ethnicity, sexual orientation or gender identity. We believe that human rights education is vital for building a strong foundation of respect for the diversity that exists in Burma. Countries in transition require a strong human rights program to help move along the road toward genuine, sustainable democracy and human rights.
Many human rights defenders have sacrificed their lives and their freedoms for restoring democracy and human rights in our motherland. Because of their struggle, there is now hope. Human rights education must be for all, and the people of Burma must join in to change the country for the better.
Since moving back, I have met up with former training participants from our courses over the past twelve years who are now working in Burma as activists, community organizers, educators, and human rights defenders. Each year, this network continues to grow. Now, as the organization makes its final steps back inside the country, we do so together, openly and at home.
I would like to extend my deepest thanks to all of the staff and trainers of HREIB who every day work tirelessly to fulfill our vision of building a culture of human rights in Burma. Working together, we strongly believe that Burma will one day be a country where diversity is respected and human rights are in place for all.
Specifications
Publisher: HREIB
Language: English
Published: 2013
Paperback: 20 pages